Tuesday 23rd September 2014.
Thanks to everyone who attended the Nepalese Cultural day in Farmleigh last Sunday. We really appreciated the interest and support for both our craft sale and in hearing about our mission in Nepal.  Sales of Christmas stock was surprisingly high although not altogether unusual as the felt Santa Cones are really loveable. It was such a glorious warm sunny Sunday!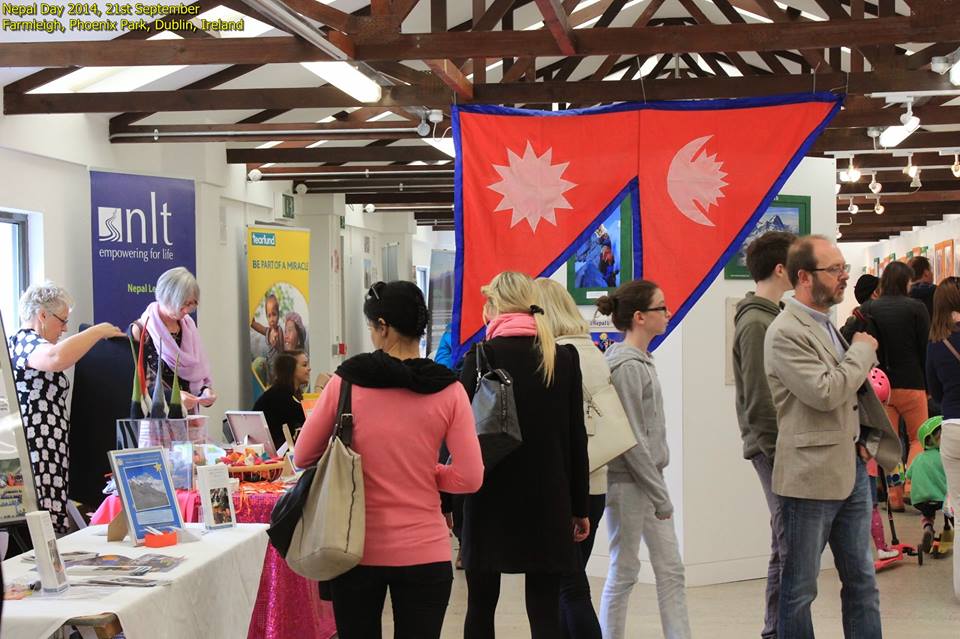 Felt Making
There was a lot of interest in how the felt santa cones are made.     They start out as pieces of dyed  wool fibres, which are kneaded and matted together, by hand, using warm water and soap. As the wool shrinks and tightens the pieces are formed into specific shapes to give an end result.  To form the santa, pieces of cone shaped wood are used as a structure to support the felt as it dries which in turn absorbs the shape of the cone.
The natural lanolin in the wool, the warm soapy water and the hand movements are extremely beneficial to hands that have suffered as a result of leprosy infection.  The finished products provide income generation opportunities for the artisans,  who are supported by NLT Kathmandu.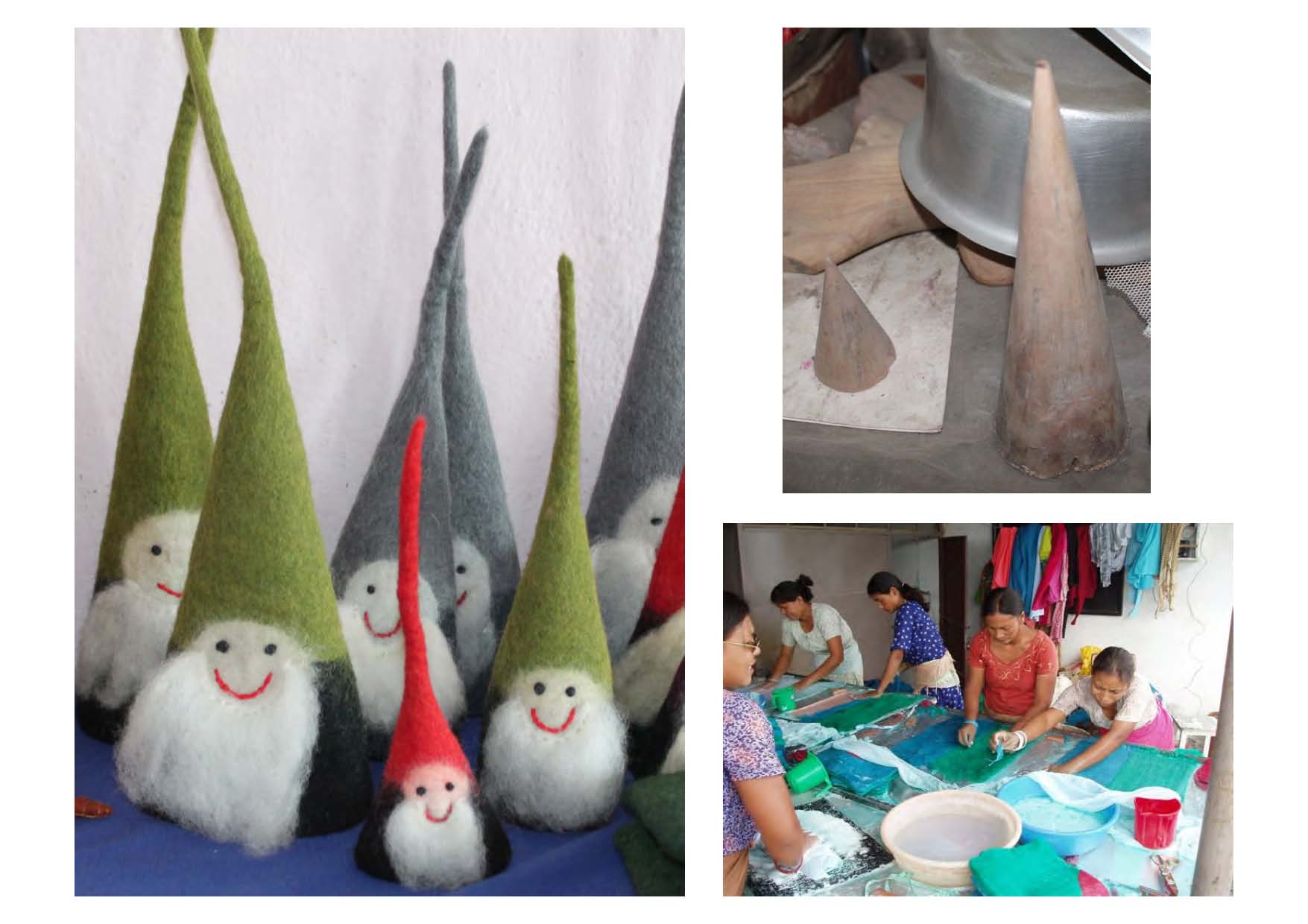 —————————————
Nepal Day Craft Fair in Farmleigh, Phoenix Park. Sunday 21st September 2014 from 12pm – 5pm.
Join us for a family fun day in the beautiful setting of Farmleigh estate. Nepalese crafts, cultural performances, food, photographic exhibition plus much, much more. Come and say hello to us at the NLT stall.  We will be selling Nepalese jewellery, batik cards, felt beaded hearts, and stars in a fantastic range of colours.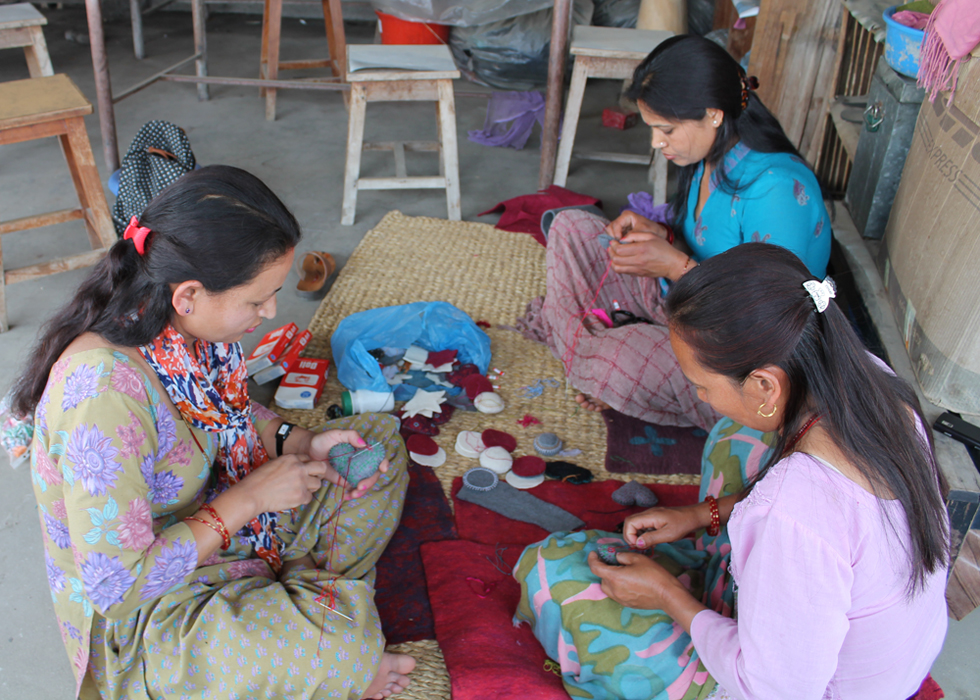 This photo was taken in April as Durga, Sunita and Sarmila hand sew on beads and put the finishing touches to the felt hearts, angels and star shapes for our order for Ireland. This is one section of the  NLT craft workroom in Kathmandu, it is outdoors under a light canvas roof.  I watched as the artisans sat cross legged sewing, they can remain working in this position for hours.
These happy felt faces are looking for a home for Christ… it is a little early in the year, and with summer still here, to finish typing  the above  word!